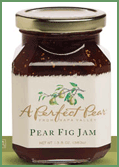 Pear Fig Jam

Even our reviewers who are not crazy about figs, loved this jam. Sinfully rich and complex tasting, this jam is decadent on a fresh croissant and makes a luscious appetizer: Crostini with Pear Fig Jam.
____________________________________________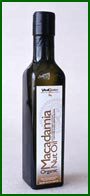 Organic Macadamia Nut Oil

One of our friends makes the most incredible chocolate chip cookies. We finally pried the secret ingredient out of her: Macadamia Nut oil! This nutty, rich and fragrant oil is marvelous on meats as in our Herbed Macadamia Nut Roast Chicken. Totally yummy, many women use this rich oil on their skin, with stunning results.



____________________________________________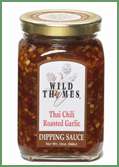 Thai Chili Roasted Garlic Dipping Sauce

Wild, flamboyant, spicy and thick, this dipping sauce will elevate any dish to remarkable heights. Whether you use it in the spirited Asian Rice Noodle Salad, marinate and dip your sates in it, or drip it over cheese and crackers, you will love the results every time!

Pure Sublime Style:
Creating a Holiday Table under the Trees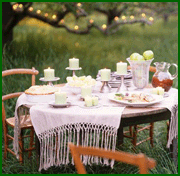 Whether indoors or out, spread a scarf, soft rug or serape under your dishes. Make sure it has texture, style and complements the colors of your foods and serving pieces. Then, heighten the drama by placing candles in bowls, on colored boxes, in tall candlesticks, and by floating small candles in shallow bowls of water. Mass them on the table and place them on the floor or ground as well. Be sure to have lots of glassware and silver to capture the dazzle! The key to its success? Be generous with the candles and the creativity with which you present them.
____________________________________________
Award-Winning Nutrition Bar with Green Tea Benefits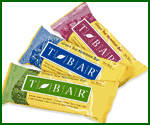 This incredible nutrition bar is a Pure Zing 2007 Top Ten Award winner! Filled with highly nutritious and flavorful green tea leaves, there are three fresh flavors to tempt you. Read our review or listen to our ZINGCAST ICON HERE (links to audio cast) where Jennifer Huang, President of Tzu The, tells you in her own words why her specially handled green tea products are so highly nutritious. You'll also learn about her ingenious container that brews the best green tea to drink on the go!



(Need audio cast)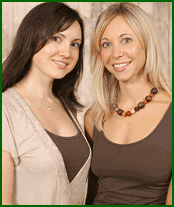 Coming Soon to
Pure Zing!
Nutritionists Stephanie Clark and Willow Jarosh of C&J Nutrition on Madison Ave in The Big Apple will be delighting Pure Zing readers with their insights on how to eating healthy and yet still like a gourmet.

You can have it all!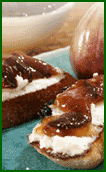 Crostini with Pear Fig Jam Appetizer
Although this incredibly simple appetizer only takes minutes to prepare, the taste is rich and complex. A flavorful beginning to a perfect dinner!

Apple and Honey Roquefort Salad
Although this incredibly simple appetizer only takes minutes to prepare, the taste is rich and complex. A flavorful beginning to a perfect dinner!


Herbed Macadamia Nut Roast Chicken
Rub a roasting chicken with Macadamia nut oil, sprinkle it with herbs and experience one of the best tasting chickens ever!
Rice noodles, peanuts, scallions, cilantro and mint blend easily and stunningly with plum currant ginger chutney!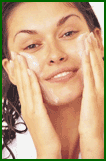 Pure Zing's Sensuous Body Recipe:
Fresh Food Face Cleanser
Way Bandy was a famous makeup artist during the 70's. In his memory, we are pleased to bring you a rendition of his completely natural face cleanser. Use this recipe to get the glow of April in Paris everyday!