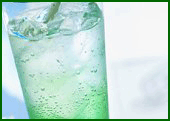 Move Over chemical-laden sodas and ho-hum iced tea! Have you ever tasted Kombucha? Well, if you love this naturally fizzy, fresh and flavorful drink that is so good for you, but hate the price of it in specialty stores, now you can easily make your own, over and over again with your very own culture! Read on...



---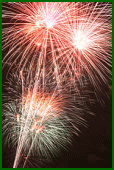 Light My Fire(works) Picnic!
Picnics donít always have to be in the heat of the day. Cool off by having a picnic at night. Watch the July 4th fireworks surrounded by votive candles and elegant finger foods. Our make-ahead and easily packed picnic suggestions are perfect in the cool of the night. Read on...







---
Sparkle! Sparkle! Glistening Berries and Ice!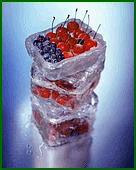 Berries abound in the summer so donít forget to use them in memorable and easy ways. Freeze raspberries in a large freezer bag and when you have champagne, drop a few into the flute for a stunning effect. Freeze berries in ice cube trays and add them to all your summer beveragesÖand even to finger bowl water at a finger-licking good cookout. A berry-nice way to cool off! Read on...







---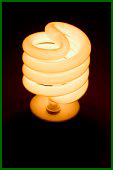 Have a suggestion to improve Pure Zing? Or just want to cheer us on? Just click your mouse here and your brilliant opinion will be registered with us so that we can bring you more of what you want in every monthly newsletter. You will automatically have your name entered for our June Gourmet Giveaway! Read on...

---
Sparkle, fizz! Sizzle some fun into summerís opening leap! For zingy ideas and purely informative reviews of foods, body and home products online, be sure and visit us on http://www.purezing.com/!
The Pure Zing Team!