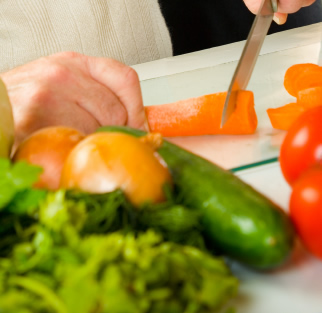 We have been eating natural and organic foods for years and while it wasn't always gourmet, at least it was chemical-free and clean. Now, we are thankful that natural and organic can also be gourmet, superior, outstanding and incredible.
How wonderful to eat and use the best of the best, not only in health benefits, but also in taste and results. That's Pure-Zing!
It's all out there, but as life gets busier, and the web gets more crowded, wonderful, artisan suppliers are unfortunately harder and harder to find. If you find a supplier on the web, what is inside the box, behind the label, and in the ingredients? Who do you trust? Is the product really as great as the manufacturer makes it sound in their copy? Corporate food manufacturers are tripping over themselves to get into the natural and organic arena, blurring the line, making it more difficult for consumers to discern real natural and organic products. We saw the need for a site that would give clear, concise, honest reviews of artisan and smaller supplier's with unique and superior products that the time-crunched consumer may not otherwise be aware of.

We've not only done the searching, but taken the products and foods for test-drives and taste-tests…all so you can choose from the proven best of the best.
We know that more and more people want natural, organic, clean and pure…but don't know where to start.
Read our reviews. And then, make your decisions based on ingredients, consistency, amount, fragrance, uniqueness, awards and results. We'll tell you everything that we can so that all you have to do is press the button on the one that sounds perfect for your needs and wants.
Inform yourself: click here to go to PureZing's Guide to Toxins.
Media: Click Here to Read about PureZing in the News
---
Kellie Olver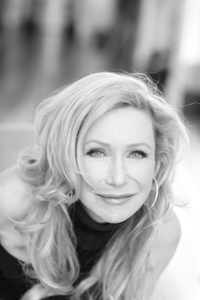 Kellie Olver is an internationally recognized television host and one of the top home shopping network presenters and sales people of all time... She has over 25 years experience, logging over 22,000 hours of LIVE TV and generated over ¾ of a BILLION dollars in sales of product. Because of her dynamic personality and contagious enthusiasm she has been consistently ranked number one as a television host, professional speaker, and trainer, teaching people how to present themselves, idea or product for maximum results.

She has been a host of two national shopping channels, Home Shopping Network (HSN) USA and The Shopping Channel (TSC) Canada and worked with top celebrities such as Joan Rivers, George Forman, Richard Simmons, Tony Little, Susan Lucci, Wayne Gretzky, Wolfgang Puck, Liza Gibbons, Connie Stevens, Suzanne Summers, Frankie Avalon, William Shatner, Ed McMahon, Dick Clark and Ivana Trump.
Kellie has consulted on several multi-national/multimillion revenue producing infomercials. She has worked with numerous clients throughout the years as an agent, devising marketing strategies for product owners as well as positioning their products into shopping channels, infomercials and traditional retail outlets.
As a health and wellness expert, Kellie understood the importance of natural and organic ingredients for both the inside as well as the outside of the body. Because of this, Kellie created her own multinational selling skin care brand, Kellie Olver Skin Care, with emphasis on using REAL INGREDIENTS to get REAL RESULTS. First came Zyming, a patented, nature based, living Papaya enzyme formulation, made fresh and in small batches to ensure efficacy. After successfully launching Zyming, Kellie then created 7 additional nature based products to support the brand. Kellie also brought to market Smoothe, a BioActive Revitalizing Collagen Gel featuring collagen's naturally occurring Triple Helix. Smoothe was also made by hand and in small batches with a patented process harvesting the collagen which helped to ensure the delicate nature of the triple helix. Kellie lended her name to Genewize, an organic daily supplement with an ORAC value of nearly 8000 and one of the very first supplements customized to your DNA to support healthy living.
Most recently, Kellie co-founded OnlineShopTV.com, an innovative combination of live TV Shopping Networks and online shopping sites. Kellie's extensive experience gave her the ability to build, create and execute a total Shopping Channel experience, offer a complete product analysis as well as strategic marketing advice for product owners to help them achieve their goals. Kellie orchestrated joint ventures between OSTV clients and outside resources. She hosted over 100 individual video presentations and helped craft the on air presentations.
Kellie's clients' as well as international audiences' attest that it is her warm, infectious ways and charming personality that has easily brought success to any product. Kellie's interviewing skills are known throughout the industry as being able to bring out the best in a guest and their product.
Kellie is a successful entrepreneur who is well recognized and trusted by the general public. Her savvy business skills have led her to create an extremely successful business as a sought after speaker. In addition, she maintains strong relationships with traditional home shopping networks, product sellers, retail distributors as well as traditional brick and mortar organizations.
Kellie is a real person who has experienced real life lessons and has come up on top. She focuses on a healthy lifestyle, the importance on faith and belief in a higher source coupled with inspired action steps in accomplishing one's ultimate desires.

www.kellieolver.com
www.purezing.com
www.creativequench.com
www.facebook.com/kellie.olver

skype: Kellie.Olver
310-849-2410