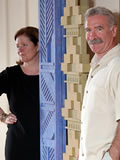 Pure Zing founders, are passionate about the need for consumers to know and understand the ingredients in several popular household products.
Pure Zing is where the discriminating, health conscious consumer looks for unique
boutique and gourmet products that cannot be found at their local stores. We have a special interest in supporting limited scale manufacturers, farmers, eco-preneurs and artisans rather than the mega corporations whose products are on every
grocery store shelf.
Headquartered in Vancouver, BC, Canada. Pure Zing only reviews natural food and skin-care products that are free of chemicals, toxins, artificiality and preservatives, as well as home and health products which are in the best interests of humans, animals and the planet.
For media inquiries or to set up an interview with Pure Zing, contact us here Contact Page