To receive all the latest news & product reviews from PureZing direct to your inbox, sign up for free right now!
Do you know of a great product that you think we should review? Contact us and let us know!
Baby and Child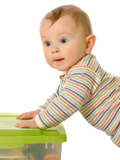 PureZing is expanding it's reviews into searching for organic toys safe for babies and young children. If you have a product to recommend, please get in touch!
Oompa Lana Red Organic Goose
No plastics, no chemicals, no pesticides or herbicides used on the materials, this organic toy is supremely safe around all babies and children. Read more...

Oompa Kathe Kruse Organic Grabbing Gnome Moon and Stars
The fabrics are super soft and completely organic with no pesticides, herbicides, synthetics or chemicals. Read more...